Contact lenses are a great option for those who do not want to have corrective laser surgery or do not want to be constantly wearing glasses. As with any other corrective measures for your vision, an eye exam will determine what is needed to make you see clearly. Much like a regular eye exam, a contact lens fitting is an exam that is done after your eye doctor has determined that you are a candidate for contact lenses.
Your contact lens fitting will help determine the proper size, weight, and shape for your contact lens. Because contact lenses sit directly on your eye, there are a number of things your doctor needs to check for, like proper fit and movement.
While there are many benefits to having contact lenses, some of the risks associated with having contacts can come from improper fitting lenses. Your contact fitting exam will determine what size and shape are needed for you so that the risks of wearing contact lenses are lessened.
Are There Different Sizes of Contact Lenses?
There are different types of contact lenses for different methods of vision correction. The two main types of contact lenses are soft and rigid.
Depending on the condition that you have, you may need to wear your contact lenses for extended periods of time or with some conditions, overnight. It's important to note that you should never sleep in your contact lenses unless your optometrist approves overnight wear.
The shape and size of your eye will determine what size of contact lenses will work best for your eyes. There is not a standard fit for all sizes for contacts, as all of our eyes are unique and change over time.
What Are the Risks of Wearing Contacts That Don't Fit?
Your contact lenses are made of a soft plastic that sits on your cornea. While cleaning your contact lenses is one of the most important care routines you will do, there are other risks that could affect your sight if your contacts do not fit.
Over time, your prescription could change and so will your contact lenses. As with glasses, you will need to have regular fittings to make sure that your contact lenses are still a good fit for your eyes.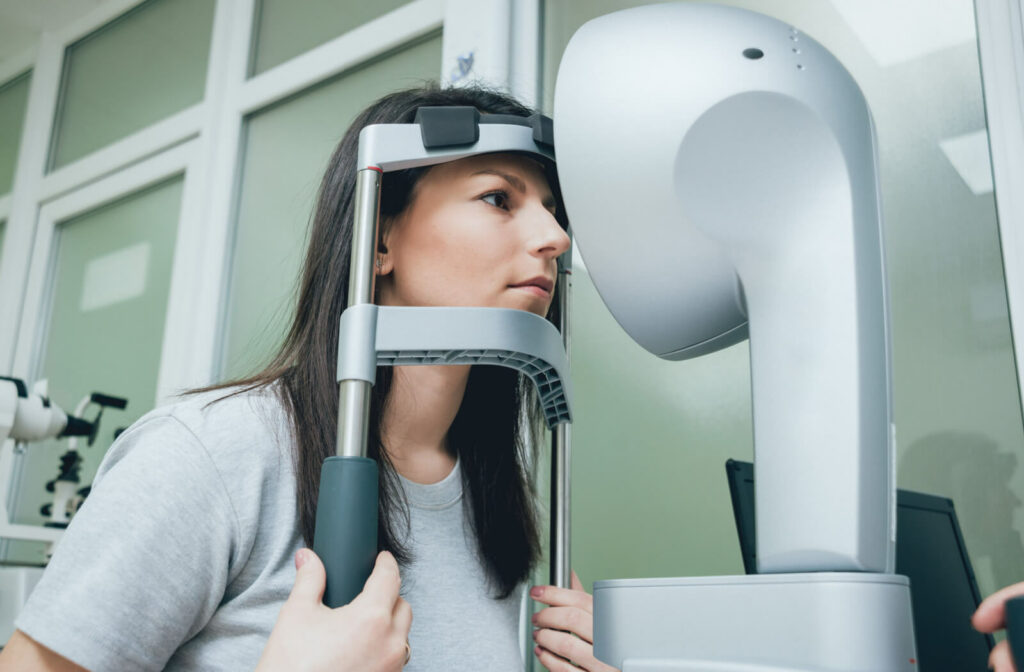 How Do I Know if Contacts Are Right for Me?
Your doctor will go through a comprehensive exam before prescribing your contact lenses. Many people assume that your contact lens prescription is the same as your glasses prescription—this is not correct. Because your contact lenses sit directly on your eye, the prescription differs.
Your contact lenses need to be cleaned more frequently and because they are sitting on your eye, there can be a higher risk for bacteria and scratching of your eyeball. Your doctor will assess these risks with you though before you are given your prescription.
How Can I Change from Glasses to Contact Lenses?
If you feel that contact lenses will be a better fit for your life and lifestyle, your optometrist can help you make the switch from glasses to contact lenses. If you have never worn contact lenses before, the eye doctors at Prairie Vision are here to help and make sure that this is the right decision for you. We will help find lenses that fit you correctly and are comfortable for your eyes.
Contact Lens Fitting for You
Whether you want to change to contact lenses from glasses or are looking to learn more about your eye health, book an appointment at Prairie Vision today to learn what your options are.